What a beautiful day here at Ashford Manor Labradoodles. We had two puppies go to their forever homes today! This is always a bittersweet time for us here because we have loved on these puppies for the first 8 weeks of their lives and have come to cherish each and every pup that comes through our homes!  We also know that we are giving so many families their dreams come true … these doodles are going to have lots of love!
The question is often asked, "How can you give up these beautiful puppies at 8 weeks?" It makes us happy when our puppies go with their new families tails high and prancing away. This tells us that each puppy knows this is their new family!
Here are a few pictures of Ashford Manor's Australian Labradoodle puppies who have gone to their forever homes today!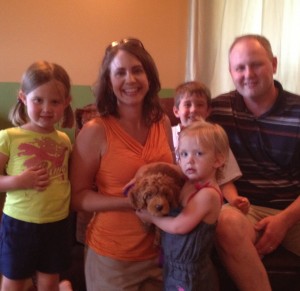 Ashford Manor's Mello
Ashford Manor's Dr. Pepper