I thought I would pass this information along to anyone who uses this type of pet food. We have been notified that Diamond Naturals Lamb Meal & Rice has been voluntarily recalled. There have been no illnesses reported, but there is a potential contamination with salmonella.
Here at Ashford Manor Labradoodles we use Life's Abundance for our adults and our puppies. This pet food has never been recalled, this is one of the things that has drawn us to the products. We have a variation of ages in our Australian Labradoodles here from puppies to dogs who are 4 years old, because of this we like to feed them all the same type of food.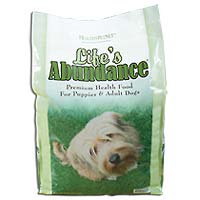 Visit Life's Abundance to find out more, click on the link below to find out how you can have premium pet food for your canine companion and NOT take the chance of Pet Food Recalls!
www.lifesabundance.com/premiumpetfood
Cheryl Sabens Ashford Manor Labradoodles Responsible breeder in Indiaina
765-714-1436