Happy New Year
from Ashford Manor Labradoodles
Well, it is quiet to begin this new year off at Ashford Manor Labradoodles. Our last puppy went to her new home on December 31st. She was able to stay a few days longer than the others so we had some fun with her.
Having that puppy around made us all think we need to hold back a puppy from the next litter for a while.
Puppies are a lot of work, but they are so fun as well! The key to puppyhood is consistency, just like childhood. As a child pushes it boundaries, so does a puppy.
Some basics to begin training or continuing on when you get a puppy home are the following:
sit
down
puppy push ups (sit/down/sit/down)
walking on a leash
coming when called
Once these basics are mastered you have a puppy with skills to get through life. With the Australian Labradoodle we recommend going beyond the basics! This is a very smart breed, let them show you what all they can do! On our doodle store we have some fun books to keep training your dog, this is a great way to keep your dog working.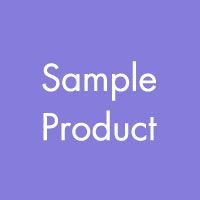 For the New Year we will be working on a few new tricks. Each of our children is going to be working on something different with each dog, so hopefully by year end we will at least learn a few new things! I will let you know as they learn their new tricks!
Ashford Manor specializes in miniature and medium size Australian Labradoodles. They are a non-shedding, allergy/asthma friendly breed of dogs. They are quick to train, and wonderful companions as well as they make great service and therapy dogs.
Our Australian Labradoodles breeders are located in Indiana. We are members of the Goldendoodle.com, Australian Labradoodles Association of America, and the Premium Breeders List. We do extensive health testing on our parents. For more information on having an Ashford Manor Australian Labradoodle Puppy please call us or fill out an application.
Happy New Year!
Cheryl Sabens
Ashford Manor Labradoodles
765-714-1436