Paprika Pups Eyes Open
These are puppies from Ashford Manor's Paprika and Seattle's Blue Blazes. This is Paprika's last litter of puppies. She has had beautiful puppies that have fabulous temperaments. We have had another litter with Blaze and they are gorgeous, sweet, intelligent dogs. These puppies are named after Pacific Islands!
Pacific Islands Girls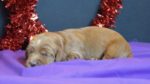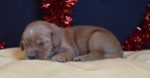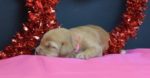 Pacific Islands Boy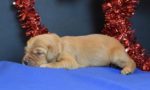 We are looking for a guardian for this litter!
Cheryl Sabens
Ashford Manor Labradoodles
Australian Labradoodle Breeder
Home of the non-shedding dog
765-714-1436