There are many beautiful colors of the Australian Labradoodle. They come in 3 sizes which fits every families needs: mini, medium and standard. They also come in a wide array of colors.  Ashford Manor specializes in rare colour groups such as Red and Lavender Australian Labradoodles.
Colors of the Australian Labradoodle
Apricot
Black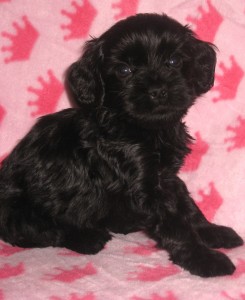 Blue

– Ashford Manor has not had any, this is a rare color group.
Cafe  
Caramel 
Chalk 

– Ashford Manor has not had this color group.
Chocolate

– This is a chocolate puppy that will turn Parchment as an adult.
Cream 
Lavender  
Parchment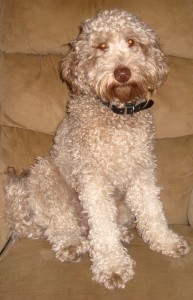 Red 
Silver – Ashford Manor does not have any silver Australian Labradoodles at this time.
Ashford Manor Australian Labradoodles is located in central Indiana just 1 hour north of Indianapolis and 2 hours south of Chicago. We are Indiana's responsible breeder of Australian Labradoodles. We mainly breed mini and medium Labradoodles in dark colours like Red and Chocolate. We breed for temperament so they are ideal for each and ever family.